Common Issues - Playground
This page is dedicated to common issues surrounding Playables in Luna Playground. If you are experiencing an issue that does not relate to Playable in Luna Playground consider looking at one of the other pages in this section, which are also listed here.
Make sure to Update Playable!
A lot of times issues can be fixed by simply updating your plugin to the latest version, please make sure to check you are on the latest release version before looking further into this section. More info on how to do this
here
playground.zip silently fails to upload
This could be happening due to incorrect URLs being detected in the ios/android install links in the Ad Network Settings tab. Example of the error message in Playground below.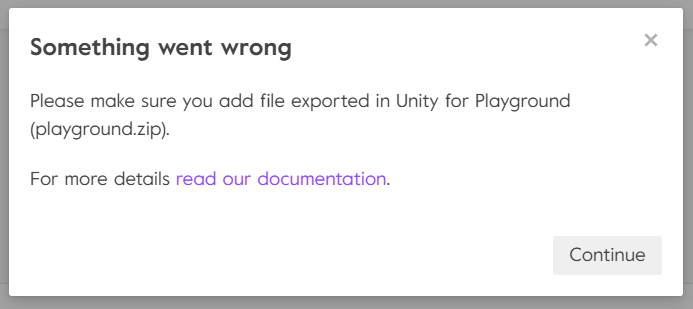 Possible solution:
Remove these URLs or change them to the correct format.