Network Specifications​
Format
: Single html file (
index.html
) or zip file with resources
Files
: Zip file, Assets folder and HTML file should be named identically. (mintegral.zip > mintegral > mintegral.html)
Size
: Up to 5MB
Please see specifications for further details.
Additional to the App store click API, the GameEnded API also needs to be added in Luna.
Testing​
In order to test your build for Mintegral, please follow these steps:
Download a Mintegral build from your Create Hub account.

Navigate to the Mintegral playable preview tool.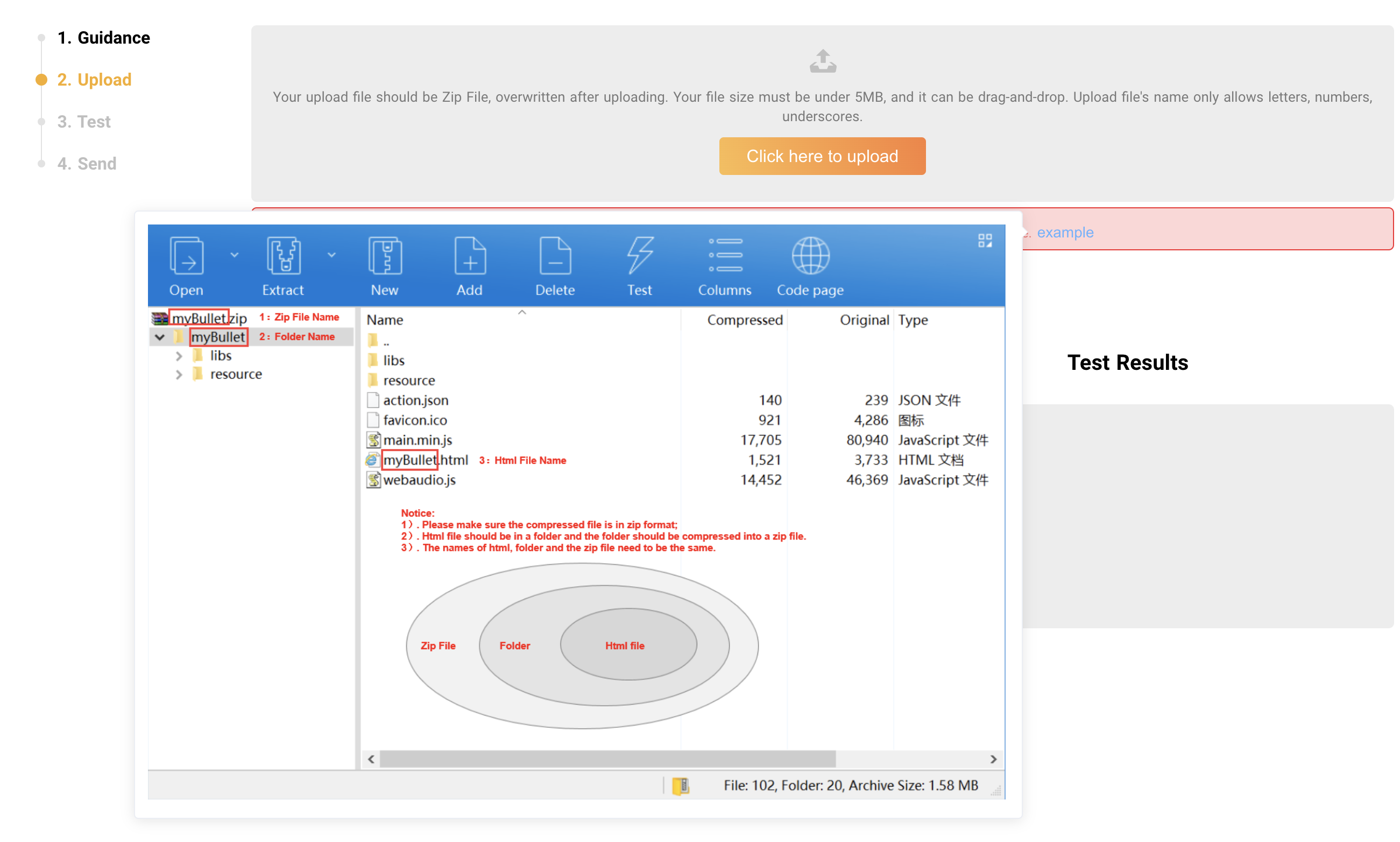 Drag in your zip archive file or find it manually.

Play the playable in the preview tool. If the playable has any errors such as wrong size, wrong formatting or any missing APIs, it will be highlighted in red.

You can then preview the playable and change the orientation.

The preview tool will show a message when a successful app store click has taken place - please ensure this happens at all expected locations.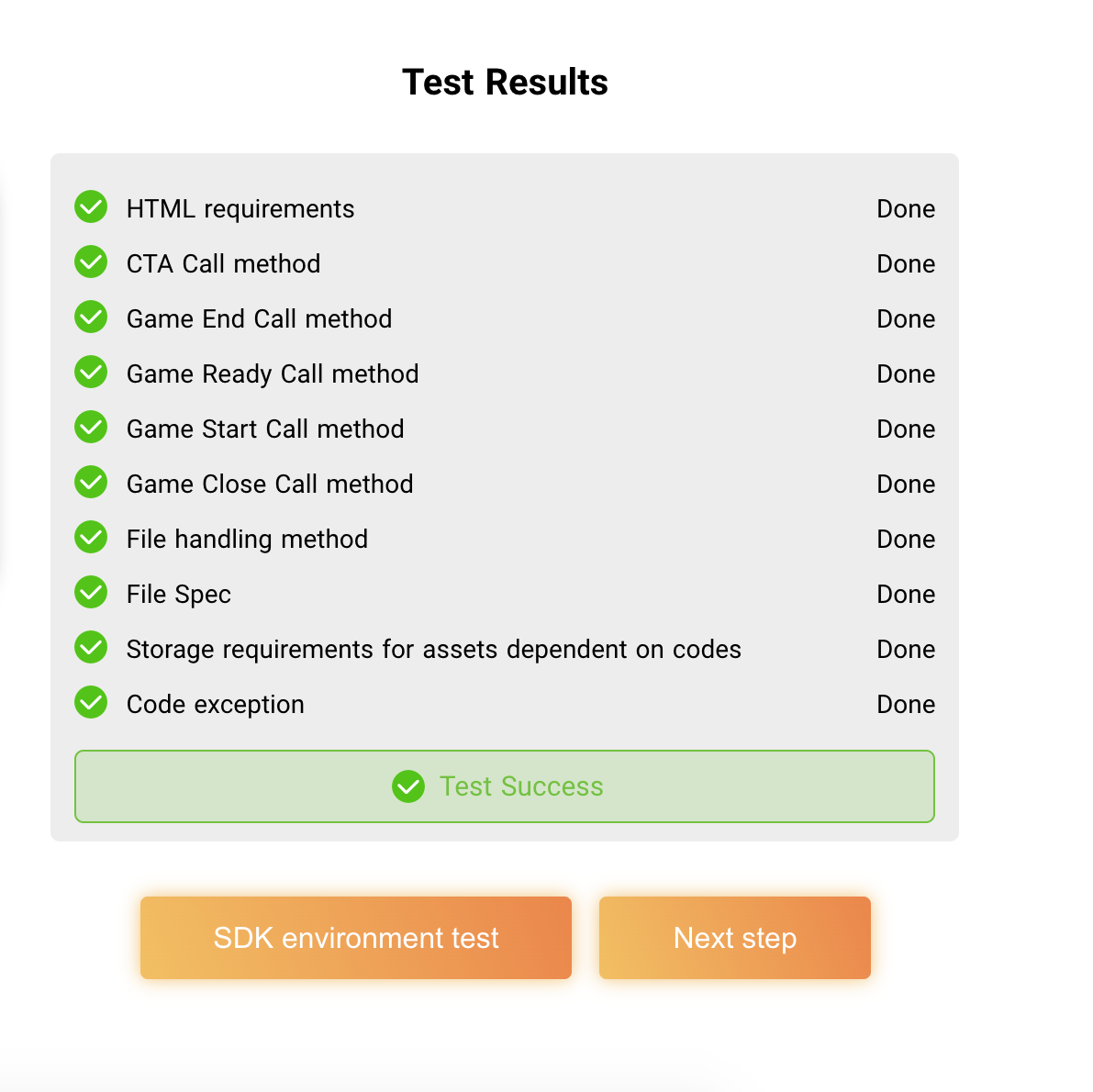 Once you are happy, and the test cases are all green, you can send your Playable to Mintegral.