Network Specifications
Format: Single html file (index.html)
Size: Up to 5MB
Testing
In order to test your build for Unity Ads, please follow these steps:
Your playable ad must include the iTunes and Google Play app store URLs in order to pass QA. Before carrying out the following steps, please ensure you have set these links in the Luna UI under:

Playable settings > iOS/Android install game link.
Please make sure that for iOS app store links, you use the `apps.apple.com/` domain, and not the `itunes.apple/com/` domain.
Copy Unity Ads link from the download menu in your Create Hub account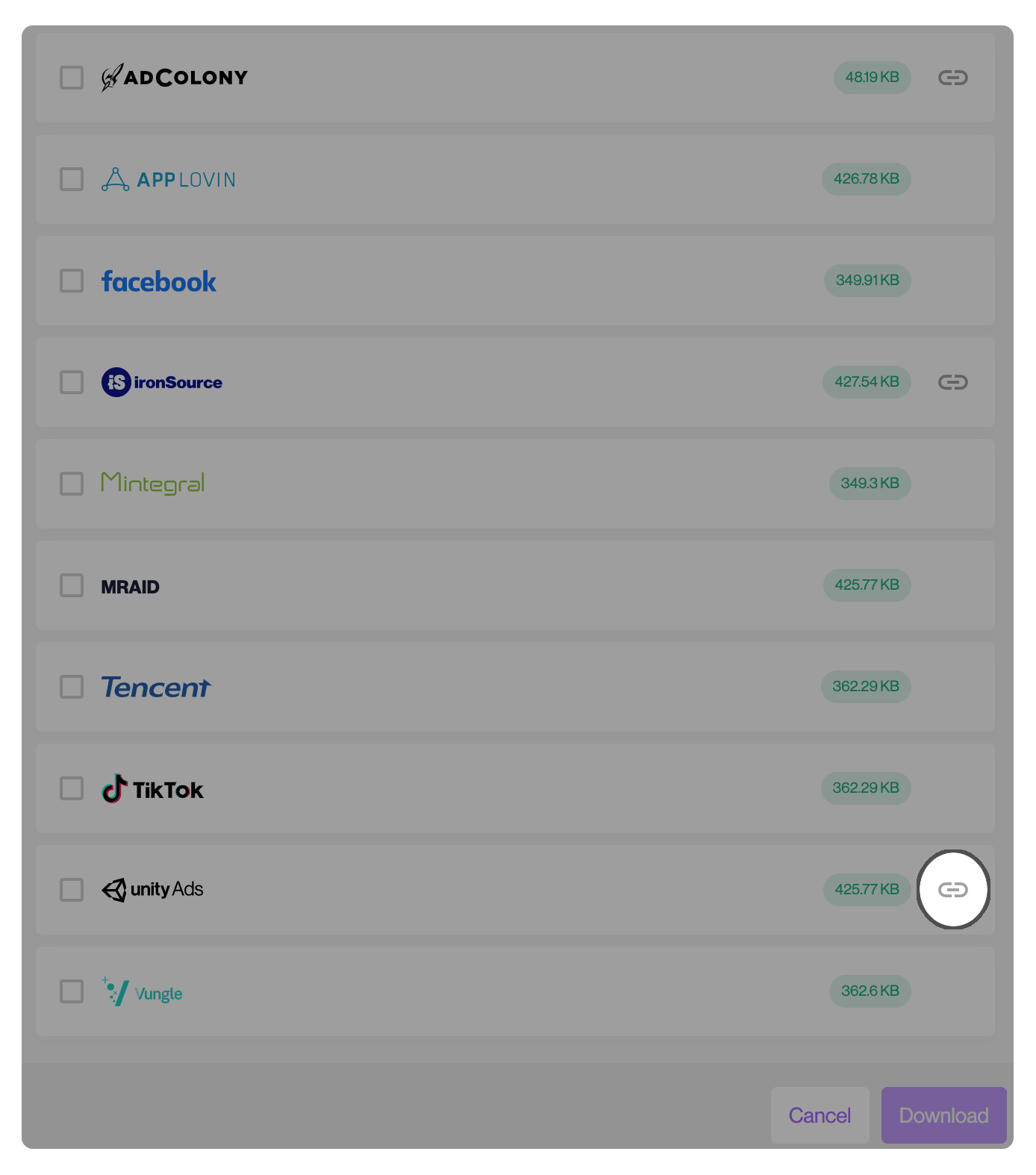 Open the app and past in the URL of your playable ad
Press "Initialize"
Once the ad is loads, press "Show"
If the ad fails to load, or to check the status of the ad, go back to the main screen and press "Analyse". Any issues will be surfaced in the Creative report
Example: