In this section we aim to address common issues that users have encountered with Luna Playable, and provide suitable workarounds to unblock them.
As we are aware of these issues, we do also have plans to fix them over time. We are always working on improving our Engine, and bug fixes are a huge part of that process.
Make sure to Update Luna Playable!​
A lot of times issues can be fixed by simply updating your plugin to the latest version, please make sure to check you are on the latest release version before looking further into this section.
To update Luna Playable:​
Go to the downloads page on Luna Create Hub (you can also find a link to this page by navigating to the 'Plugin updates' tab shown in outdated versions, example of this below)
Hit the download button under the Luna Playable section
Remove and replace your existing Playable package from your project with the new version you have downloaded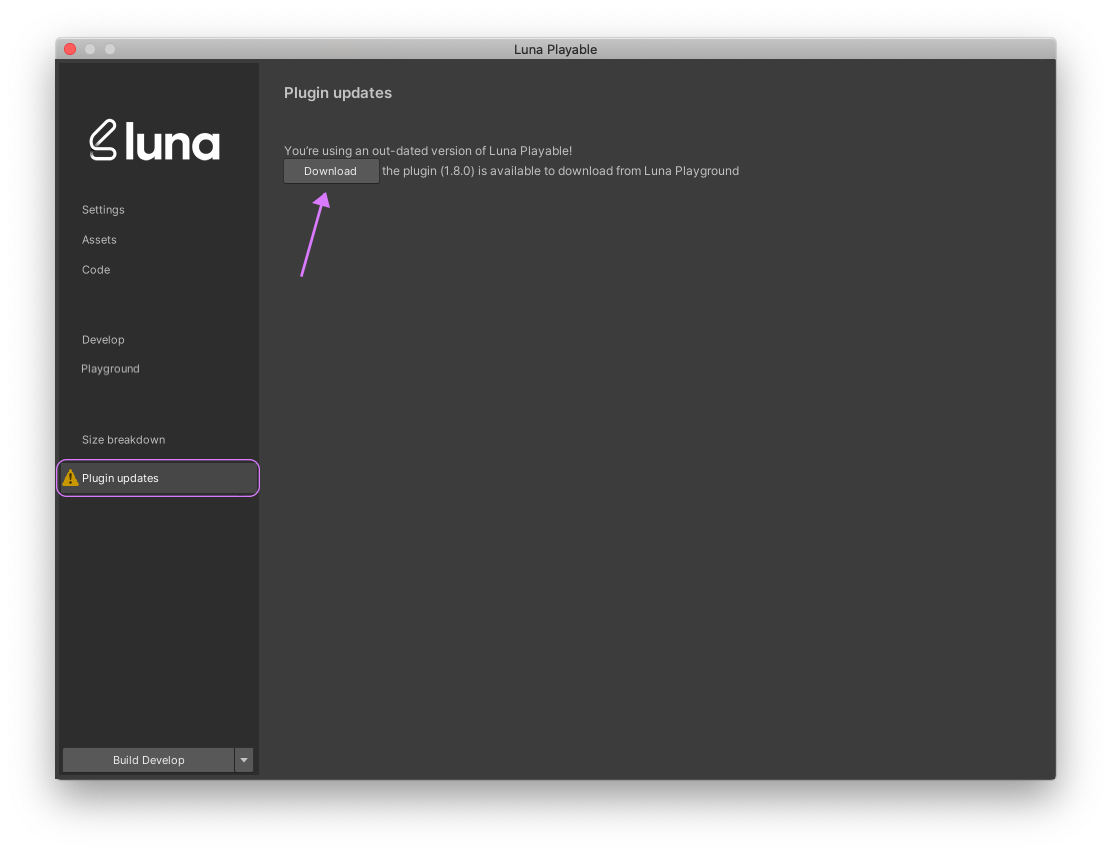 Issue Subsections​
This section list will be updated as we add more solutions for different areas.