Using JavaScript Playables with Luna Create Hub
Luna supports the use of any JavaScript playables with Luna Create Hub.
You can now manage all of your playables in one place, and make use of the features provided in Luna Create Hub.
Ad network support - Luna supports all the major ad networks
Unlimited variations - the ability to produce variations of your playable for creative testing
Luna Insights - our in-ad analytics allows you to understand the performance and user experience within your playable ads.
Playable AI - our self-optimising creative technology automatically tailors your playables to find the best performing variations.
Getting Started​
Download your HTML5 playable from your provider, or as an export from the game engine being used.
You may export your playable as an ad network version - if this is the case, then you can simply take a single creative to use in the next steps.
The playable now needs to be prepared for use with Luna. To do this, you can follow our setup guide which uses a sample playable from our community github.

Once prepared, you can login to Luna Create Hub and upload the creative.
Click to upload, or drag and drop the Create Hub archive in the interface. The build will now be uploaded.

When complete, your build will now be visible in the UI.
External playables are marked with a purple outline.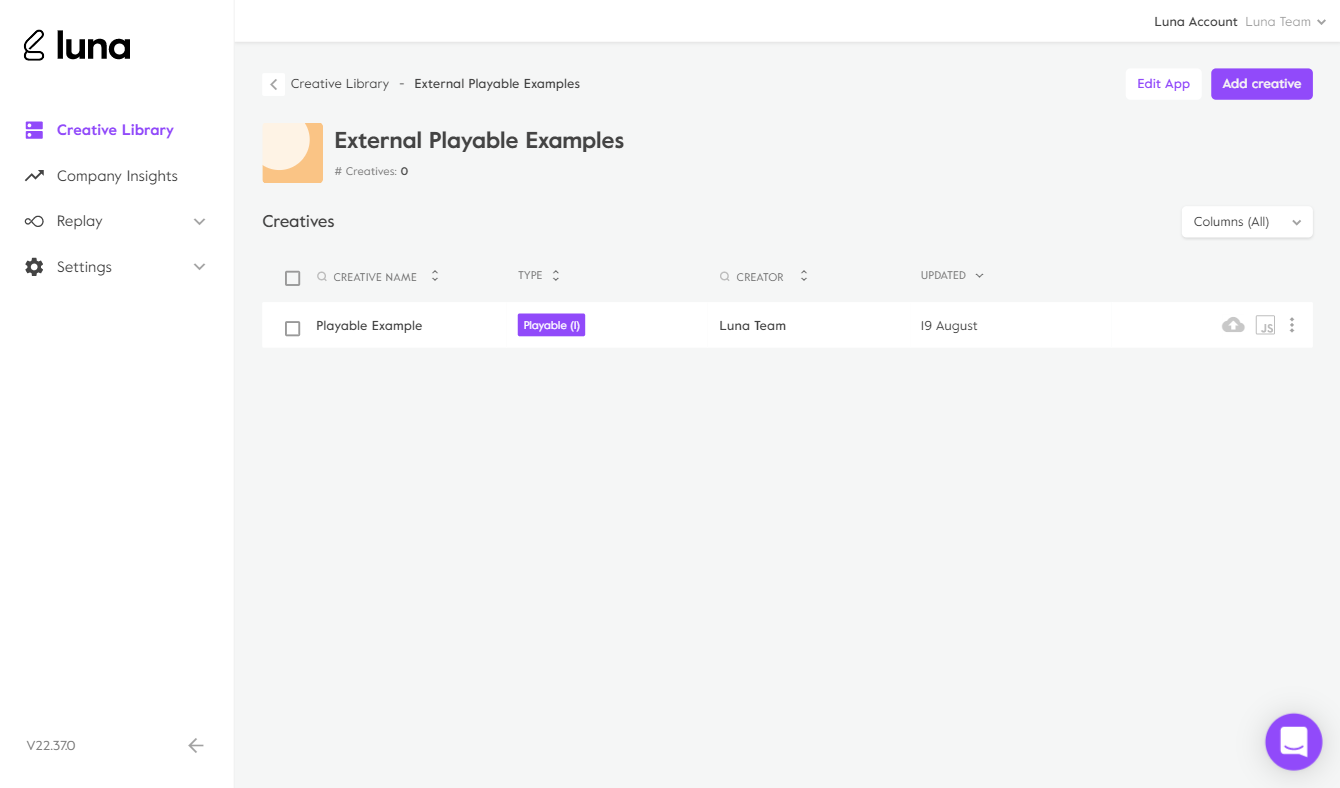 You can now go ahead and use this playable as with any Luna playable!
Check out our guides on creating a playable and using multi-variant ads.