The Playable Plugin is a Unity extension which enables you to create high-quality playable ads quickly and in-house.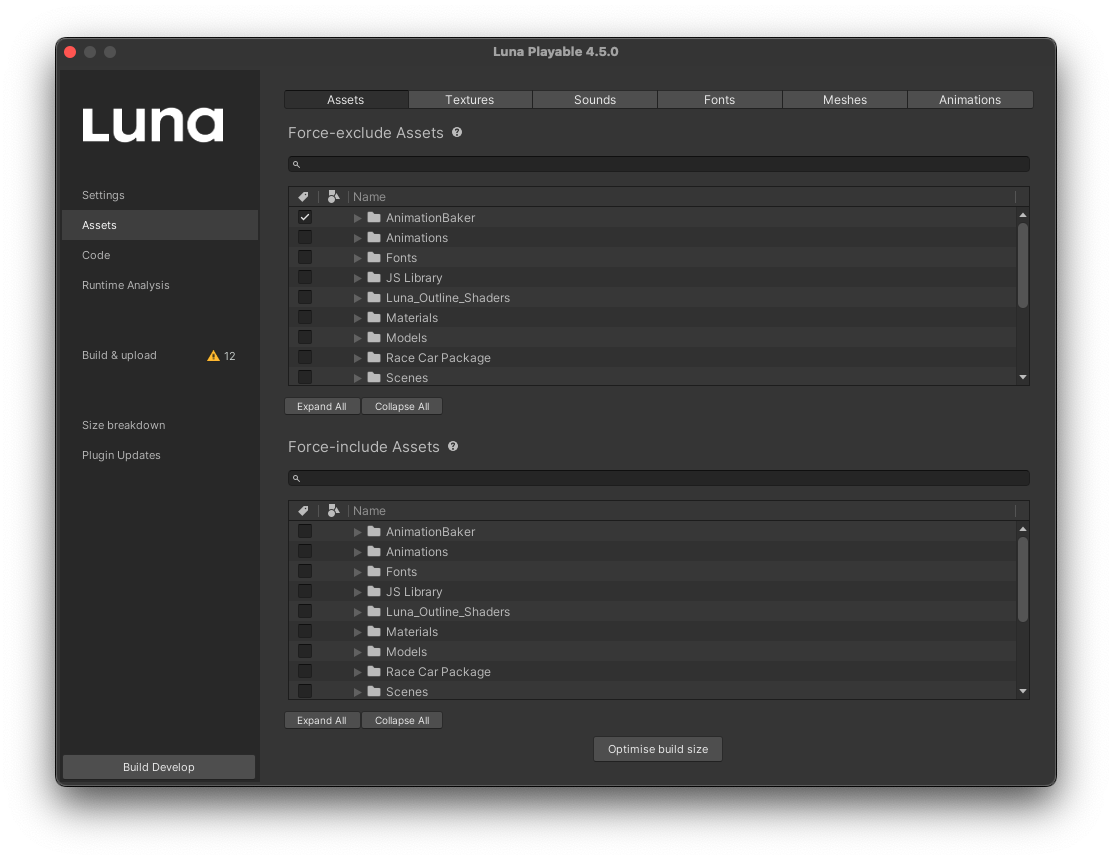 With Playable, you can create an interactive experience using the Unity Editor and even your existing game code. Your project will then be converted and run on the Luna Game Engine in your browser.
Some key features of the Playable Plugin include:
With Playable Plugin, you can run your project locally in the browser so that you can design, optimize, and test your creative in a variety of ways.
Playable Plugin is integrated with the creative management platform Creative Suite, where you can easily manage, export, and track the performance of your creatives on every major ad network.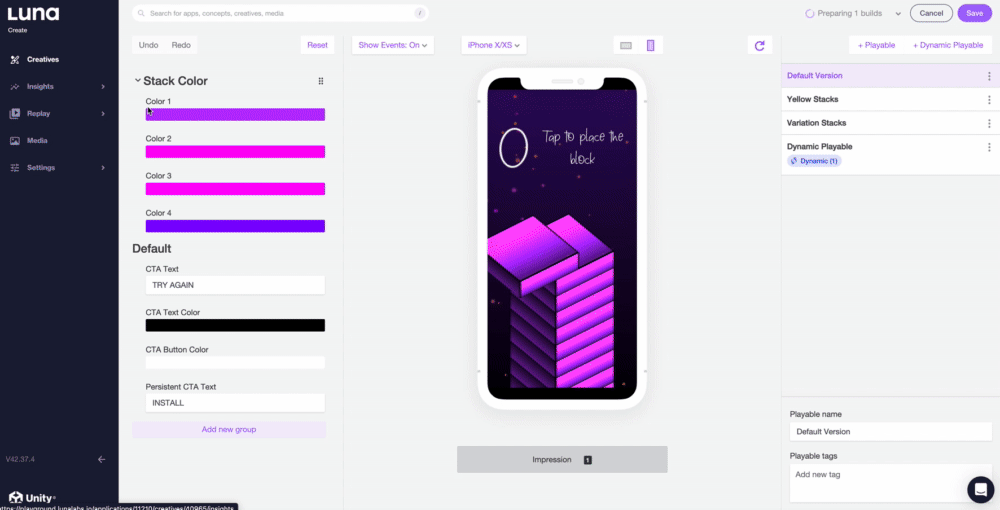 Within Creative Suite you can also collect analytics within Luna Insights so that you can fully understand and measure how users interact with your creative.
Technical Limitations​
Providing all the features necessary for creating amazing playables is what we are all about. Across all platforms, we aim to support all devices, including the lowest-end ones (Android 4.0, iOS 9) but to accomplish this, we are limited in some aspects.
For more information about Luna's features and capabilities click here.
Get Started​
To begin, let's create our first playable! For a comprehensive understanding of each stage, please refer to our step-by-step guide guide. If you're looking to get up and running quickly, we also have a quickstart guide available.